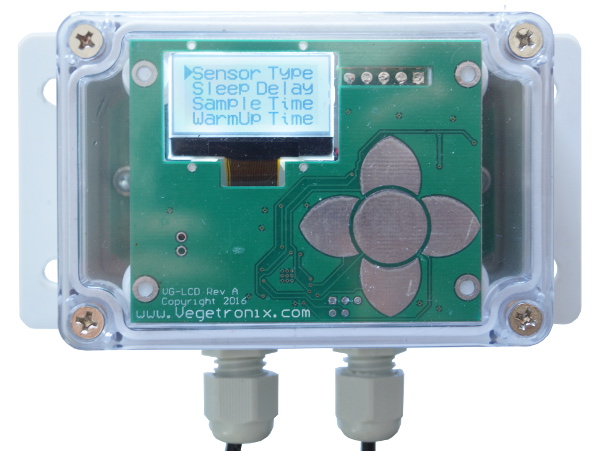 Universal Sensor Display
Our Universal Sensor Display provides a convenient and easy way to visually display sensor data. It is capable of reading all Vegetronix brand analog sensors as well as many analog sensors from other manufacturers.
It features a back-lit graphical LCD and touch button interface, all in an easy to mount, rugged, water-tight enclosure. The Sensor Display uses water tight cable glands for cable exits. The touch screen is responsive and is protected by the transparent enclosure cover.